The filter coffee machine with thermos allows you to keep your coffee hot for longer. It is useful because you can fill your thermos with the coffee you brew in a thermos filter coffee machine.
You can easily put it on your breakfast or study table.


These types of machines are generally more suitable for crowded environments. For example, you live in a large family and everyone loves to consume coffee. We can consider the same scenario for your business environment. But of course, this is not the case for everyone. Even if you live alone, you may need this type of machine. If we think very briefly about the examples, you can catch the point that needs attention first; needs.
Needs guide our decisions not only in coffee consumption but also in every aspect of life. Since you stumbled upon this article, it means you want to satisfy your curiosity about owning a thermos coffee machine. We understand you very well. This time you are in the right place. Grab your coffee and continue reading our article. Our way is long.
Thermos Coffee Machine
Thermos coffee machine allows you to have a more free coffee experience than standard coffee machines. But if you want to have this experience hassle-free, you should make a good investment. In line with your research, you may have come across different thermos coffee machine models. You may have heard of some brands before, and some you may have never tried before. It can be very difficult to decide at this point.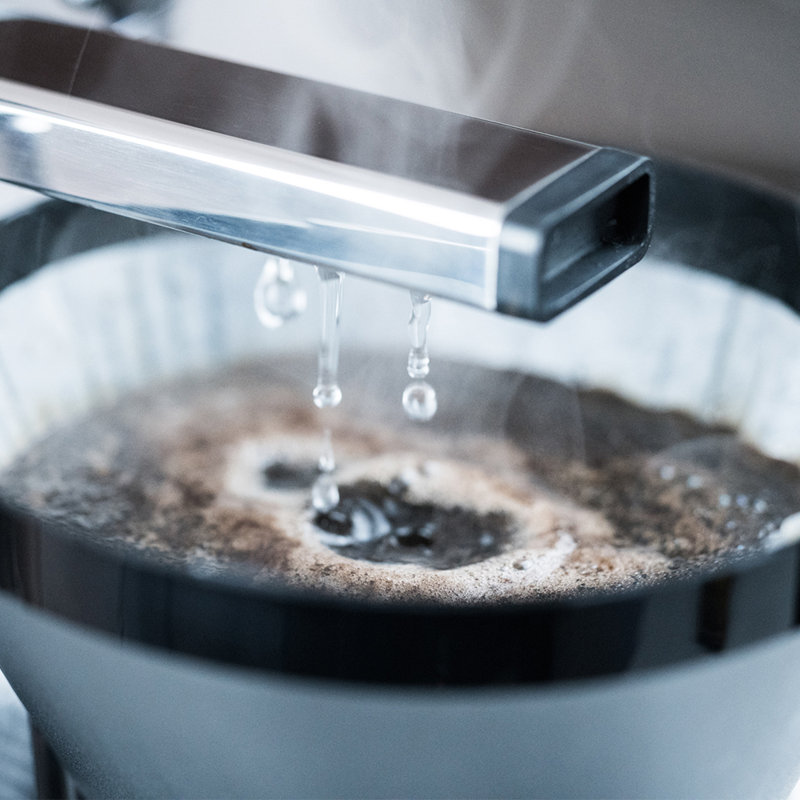 When choosing among the filter coffee machine models with a thermos, you should pay attention to which model of the brand you prefer. Because temperature is one of the most important factors in brewing coffee. Well what does it mean?
All automatic machines, including the thermos filter coffee machine models, have almost the same working system. The fact that they all have the same working system means they can all make the same brewing mistakes.
What to consider when buying a thermos filter coffee machine
Thermos filter coffee machine models are mostly automatic machines. The biggest problem of low and mid-range machines is that they cannot regulate the water temperature well. The ideal water temperature in the coffee brewing process should be between 90-92 degrees. Most machines brew coffee at temperatures higher than this temperature. This results in the burning of the coffee. Burning coffee will taste more bitter and cause you to not get the aromas you really need. In a nutshell, it kills the coffee.
We are very sensitive about coffee and always want the best. That's why we always include the best in the coffee shop. We also recommend you the best one for a thermos filter coffee machine. Moccamaster !
Moccamaster is the authority on filter coffee machines. "Which filter coffee machine should I choose?" It's always a good answer to the question. There are multiple versions of Moccamaster filter coffee machines. Each machine is manufactured to work well for different usage patterns.
Why Moccamaster?
The Netherlands advertises its authentic setting with stylish cafes, bikes and even waffles. It would be a mistake to think that coffee would not be on this list. Moccamaster However, we will not go into this subject in detail at this time. If you want to learn more about the relationship between the Netherlands and coffee, click on the link below.
Moccamaster is an undeniable work of art among filter coffee machines. Each device is manufactured and handmade in the Netherlands. It sets the ideal brewing temperature itself. The brewing time varies between 4 and 6 minutes, depending on your brewing volume.
It both takes up little space in the kitchen and adds elegance to your kitchen with different color options. If you want to have a stylish, charismatic, filter coffee machine with a thermos that brews excellent coffees, every road leads to a single product.
> REVIEW PRODUCT <
Today, where third generation coffee comes to the fore, Moccamaster V60 is the only option where you can catch flavors close to the brewing method. If you like light and medium roasted coffees, there is no doubt that you will catch the same flavors in every brew with Moccamaster .
Every coffee machine from Moccamaster is suitable for your home use. Only you can decide which model will suit you according to your needs. No matter which model you choose, the manufacturer guarantees that you will reach the same taste in every brew. Each model is guaranteed for 5 years.
There are also a number of details necessary for you to turn to a quality product when choosing a thermos filter coffee machine. It is very important that your machine can be used easily. On the other hand, it should provide great convenience to its users during the cleaning phase. Moccamaster is a true professional who can answer every subject you can imagine, whether or not you think, in the best way possible. At the end of the article, we also touched on the pros and cons of the product.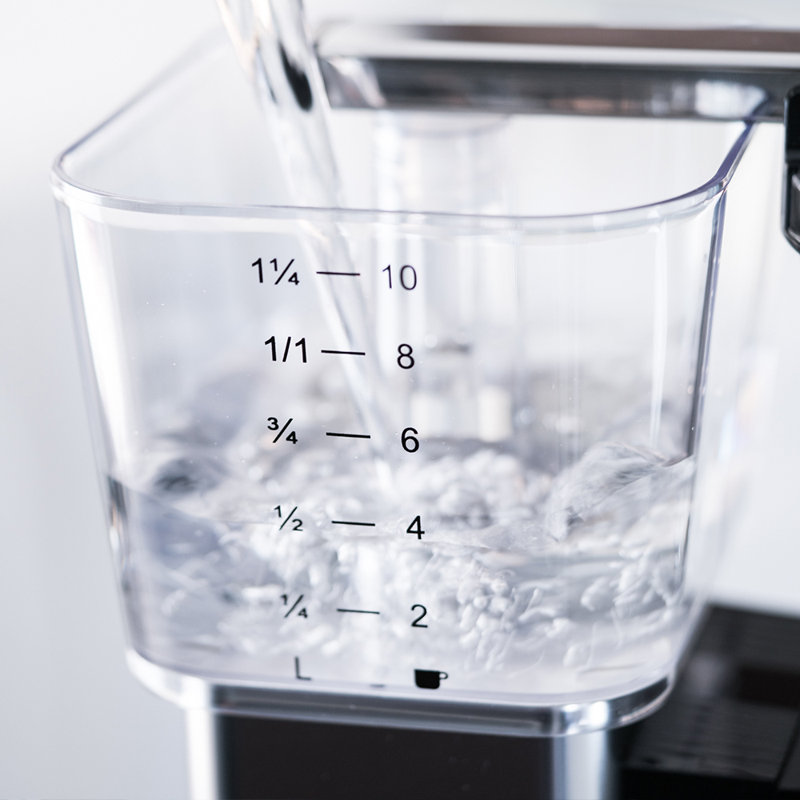 Overview
The bottom line is that every brand has an area they specialize in. Moccamaster is also a brand that offers the best solutions for brewing coffee. They have been doing this job for many years and they show great sensitivity, almost like cross-stitch. When we consider the time they spend in all the coffee machines, the feel of the products is enough to show how much they value their products. It would be pointless to expect a bad result from this dedication.
Such details are enough to understand why the Moccamaster KGBT model raises the bar so high. In line with our personal experiences, we have written the pros and cons of the product for you.
Positive Sides
Material quality is excellent
Made from recyclable but strong materials such as steel, aluminum, BPA-free plastic and glass
You can store your brewed coffee without getting stale with a thermos that preserves the heat.
Fast! You can brew coffee for 10 people (1.2 liters) in 6 minutes
Clever! It realizes the temperature of the water between 92-96 degrees, which is the ideal brewing temperature.
Practical! Add the water and coffee, sit back. He does the rest.
Thanks to the automatic drip stop system, it does not drip when you remove the thermos from under it.
The Moccamaster KBGT is certified by the specialty coffee governing body, AKA, the Specialty Coffee Association (SCA).
Each model is guaranteed for 5 years for consumer confidence.
Negative Sides
It may be a bit more expensive than its counterparts.